I didn't get to take any classes but I did make it to the marketplace.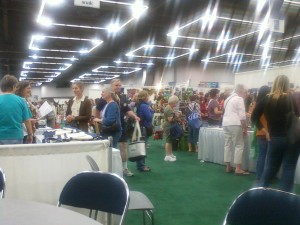 Fun times at the marketplace.
I just couldn't make up my mind what yarn to buy and had a very limited budget. I wound up with fiber, both from Crown Mountain Farms. The fawn color is 70% alpaca/ 30% tussah silk, one of my favorite blends. The darker is Blue Faced Leicester, which I've spun before and also really love. Both are 4oz bumps, enough for a small shawl.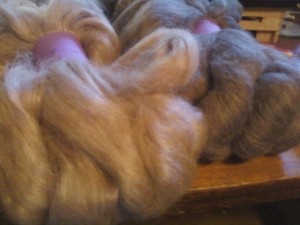 Fiber from the marketplace
I really love sock summit and am sorry I missed out on the flash mob, which looked like this: