Lon has become fascinated with old spindle whorls. I tend to be interested in ones that can be used. He's picked up a couple for me on EBay.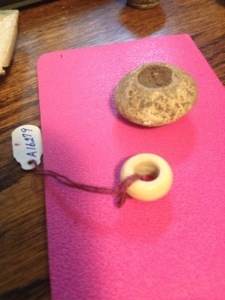 These are both supposed to be Roman whorls, one of bone and one of lead. The bone one may be a bead as its pretty light. I like the lead one.
Here's the one I bought for myself: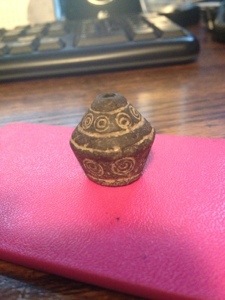 I really love those spirals! Seems to spin pretty well too. I haven't done much support spindling lately but maybe I'll do more as I feel better.