This is my first attempt at using my Bulgarian distaff. I am using some uncarded Shetland fleece. This is not a special fleece and a little bit coarse. I am posting this picture so that no one will ever feel bad about how their distaff looks!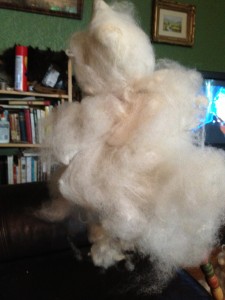 This is what it looks like on the spindle.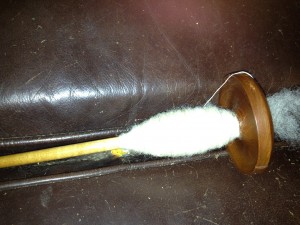 So far I'm enjoying this. My shoulder muscles are really out of shape for any prolonged spinning. Gotta get back in shape!