I have been busy knitting AND spinning. So let's do some recent stuff.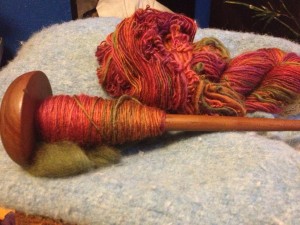 Spinning singles from Grapevine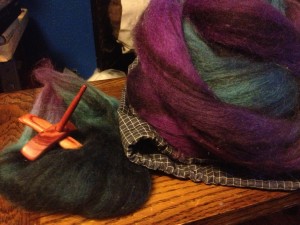 Sock yarn from Twilight, using my new Enid Ashcroft Midge in Tulipwood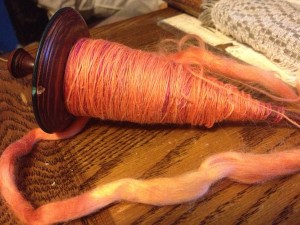 Another spinner on Ravelry has this same stuff! She says hers was labeled as merino. It sure feels like rayon to me. I guess I'll know more when I wash it.
And I have a new yarn bowl!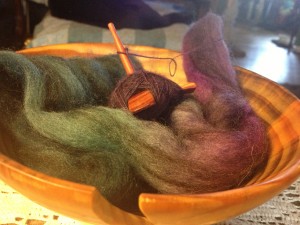 It's made from pine and processed a certain way to make it translucent!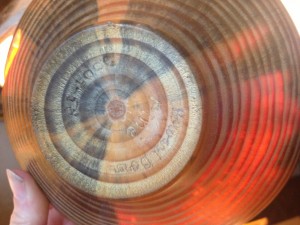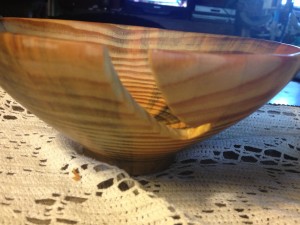 It's beautiful work by Lon's wood turning teacher, Howard.
Let's have one more picture of that EA Midge!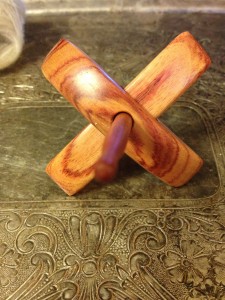 This is the Milk Run shawl, done up in natural colored wools. This is almost all spindle spun. Most of this yarn has been kicking around in bins for a long time now. I really like this shawl.
And that's it for today!