The holidays are coming! I have a pair of socks on the needles, two more to do and a shawlette.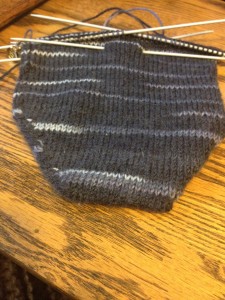 This will be Lon's first handknit sock. I'm using Regia sock yarn. I will also be making him a pair of socks from handspun. I'm still spinning that yarn.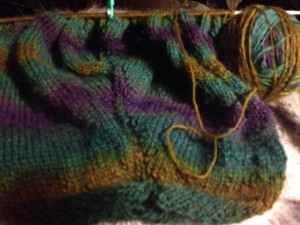 This is the shawlette in progress. This is singles yarn, spun on my Egret. I'll probably finish it this weekend, and have better pictures.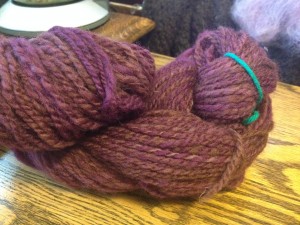 Isn't this interesting? (Or maybe not, depending on how well the camera captured the colors.) It's wine with some chocolate colored areas. I really do like it. Here's a picture of the work in progress on my Aegean: