I realized that I should have shown how to use the yarn stuff sack for plying. So here you go!
Yarn sack with a turtle from my Delight. I'm plying from both ends of it. I just snap the two strands into the triangular yarn guide.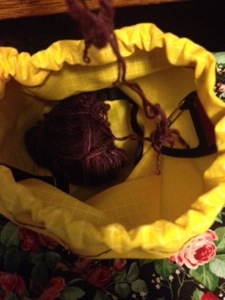 The other end is on my trusty low whorl.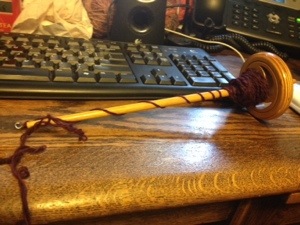 The turtle stays in the yarn sack, making it easy to ply.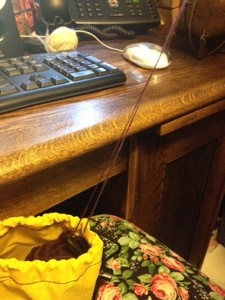 I just hold the spindle off at my right side and let it spin.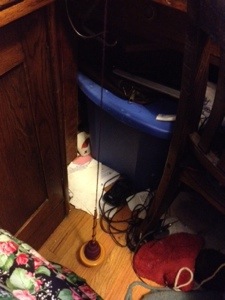 Repeat until complete!