Here's what I'm working on right now.
This is the East Friesian project. This will be 3 ply sock yarn.
This is Inglenook Fibers' Crest. I love the colors of this.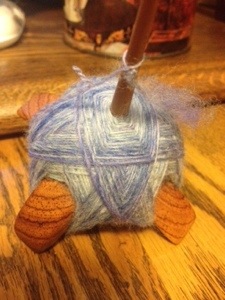 Another ongoing project. This is Greenwood Fibers' Twilight. This is also 3 ply sock yarn. And the spindle is next to the Tom Bihn mini travel stuff sack. I get a lot done with this in my purse.