Of course not! I had about a month of no crafts. I was a little burned out by the sock projects. I have to revisit those as one pair was just too big for the recipient. Those will fit Lon, so I will do a new smaller pair. The socks for my stepson are too long. So I will cut off the toes, then re knit them about an inch shorter. It's so easy to do this with short row toes.
I am also back to working on the same two spinning projects. The first is the Inglenook Fibers Falkland: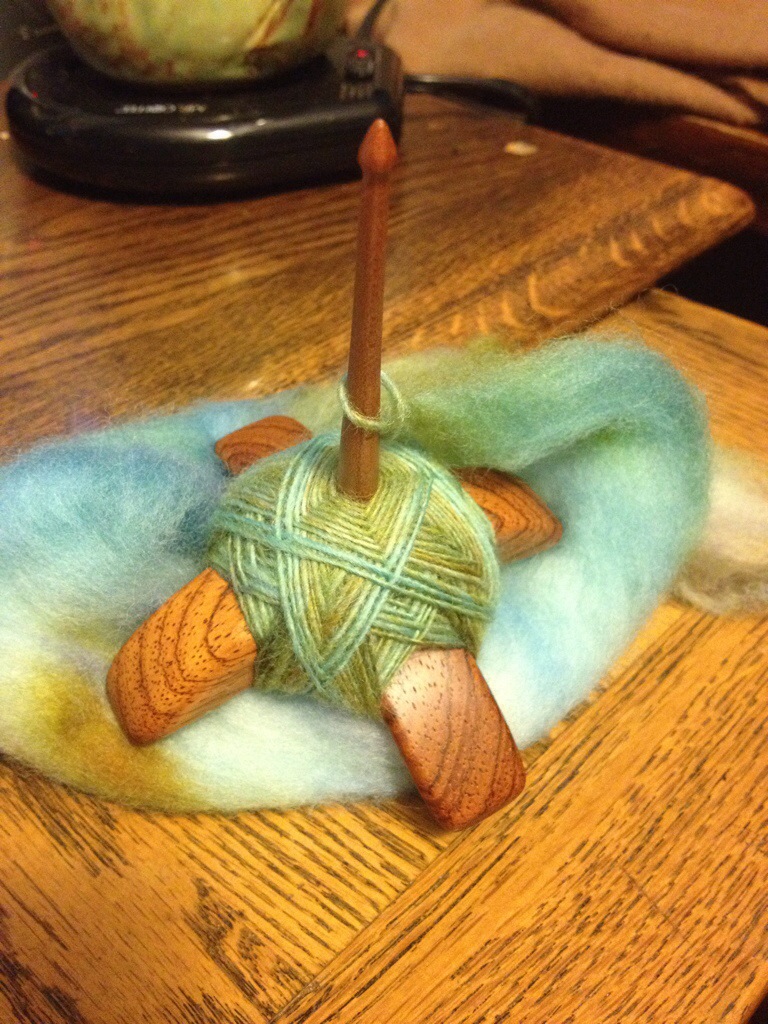 I do love the color. In fact, I ordered a second braid of this for about 8 ounces total. This is two ply and I'm not that far away from finishing this.
The second project is the East Frisian: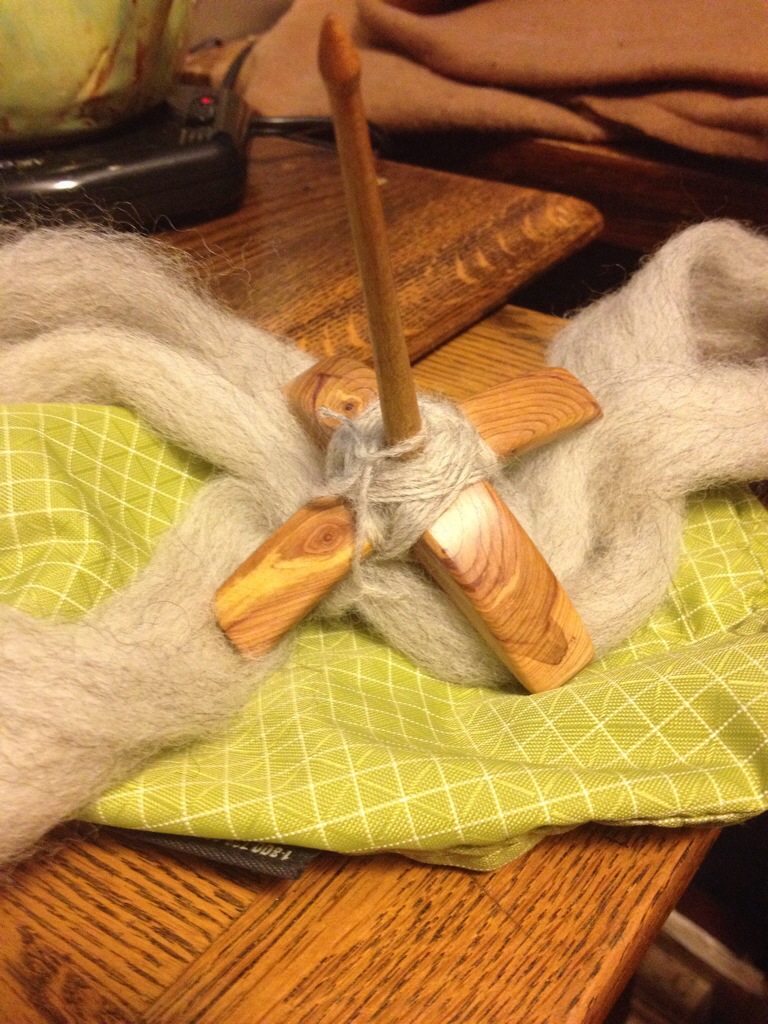 It's my favorite spindle on its favorite bag. This is such a nice preparation. It draws so smoothly. It's not all that soft but I really do like it. I would love a sweater out of this. And I'm considering buying some of these sheep. They are milk sheep too.