I finished a couple of Flora's caps for myself: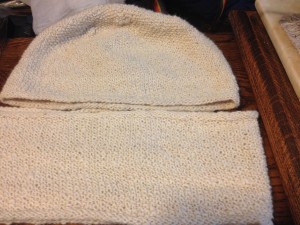 I was glad to finally find a use for this handspun. It's nice stuff. I made the matching cowl over 141 stitches using the same edging and stitch pattern.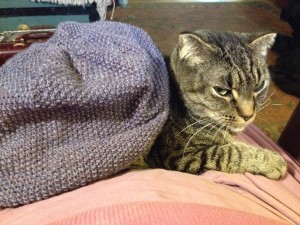 Fanny is modeling the second cap. This is some Koigu merino that I bought for making the Traveler's socks. I didn't like the yarn for that pattern and there was some moth damage. It worked up nicely for this cap.
And there were two Watchcaps for the guys: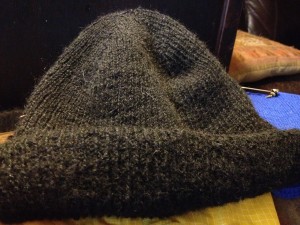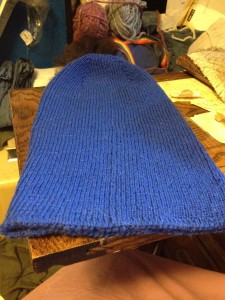 I am still working on the buffalo project, as well as a couple of other spinning projects. I am resizing Quinn's socks, then need to rework the sleeves on my new cardigan. When I finish those, it will be time for some new knitting projects!