I've been working on some small stuff. Not a lot of spinning right now, so here's what I have:
This is the unblocked Eileen Mary (called Mary Helen in my projects). Nice pattern and nice yarn. I'm waiting for it to dry, for a final picture.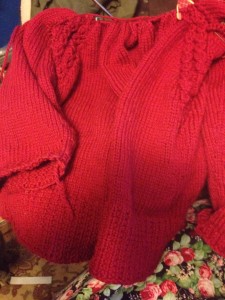 Wingfeathers in Dream in Color Baby. The yarn was bought by mistake. I thought it was red, not orange. I haven't done crochet in a long time, so that was sort of fun. I may do a few more of these.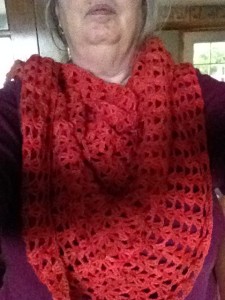 New project, Joan Fuller (called Joy Levin in my projects). I've had this yarn for a long time, and got it from Joy. This seems like the right project at long last for it and it's coming along nicely.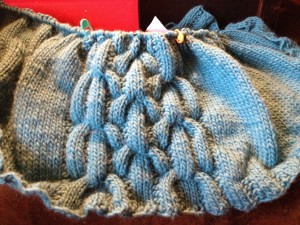 Zuzu's Petals for Quinn's girlfriend, Shanna. I wanted to do something for her. I like to make shawlettes, but thought this shawl/cowl might work better for her. Bought the yarn while at the office for a staff meeting.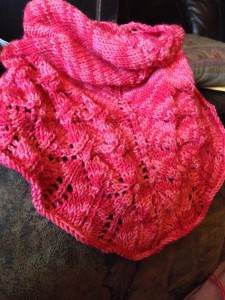 And since I had leftover yarn, I made a beanie for Shanna to go with the shawl.