First up, the Go To Cardigan by Churchmouse yarns. I had to redo the sleeve caps but it's finally done. I'm happy with the fit and love Rowan Felted Tweed!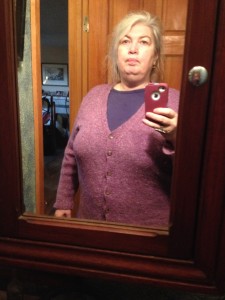 Next is my second Wingspan. This is done in Knit Picks Kettle dyed yarns. It works well in this pattern.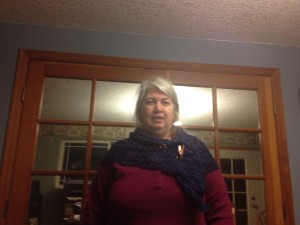 Still working on this wine colored fiber from Wintry Flower by Design. I thought I'd finished it, but found another chunk of the braid.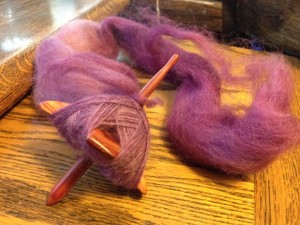 This is the new Lark, with a BaaBaa Huey Pine Gradient in BFL. It's lovely fiber.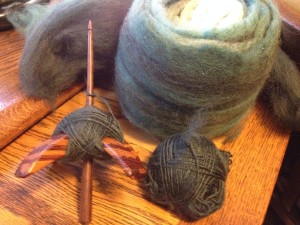 Ongoing is the Southdown/Tussah from Inglenook. I was heavily into knitting and this went on the back burner. I'm trying to pick it back up.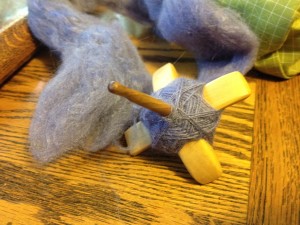 I am very close to finishing the Eileen Mary sweater. I had some fitting issues with it too, but that seems to be resolved. I just need to do the finish work and block the collar again.