We have been very busy, trying to work on the house and also work on the place at the river. Not a lot of sewing, although I have several projects I really need to do. I have another treadle. This is a Wheeler and Wilson from the late 1800s. I have been too busy to try it out, but it is a nice machine.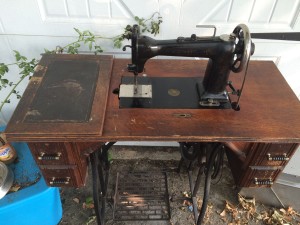 I have a new dog! Jake was 10 months old when we got him. His owner was in a bad motorcycle wreck and this is a very energetic dog to say the least. I have a short video of him on the notsothoreau site.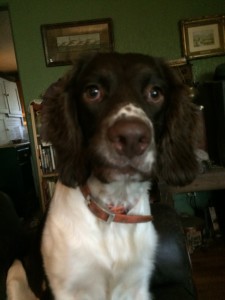 Haven't been spinning much, but am reknitting some Cascade 220. The original sweater just didn't work for me. This is the White Gansey from the Knitting Ganseys book.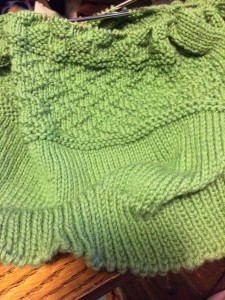 And that will have to do for now!