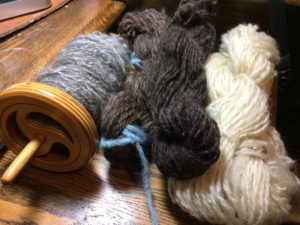 Sometimes, I really love to ply. I will find balls of spun yarn that haven't been plied. I like my Tracy Einheim spindle for plying. It's convenient when I'm at my desk. The grey Border Leceister is from a project that likely won't happen. I wanted to knit socks out of several different breeds. I'll wait and see. Maybe I'll be interested in it again, when I finish spinning the yarn.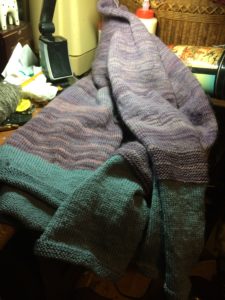 Antler is done! I am thinking about redoing the bottom part of the sleeve. It's just too floppy and a little long. It's one of those things that will annoy me if I don't redo it. I'm working on a few other projects first.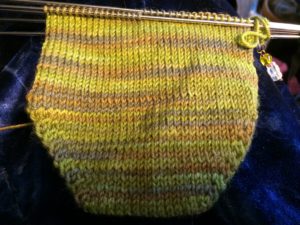 Little Knit had some great deals on sock yarn. It's motivated me to get busy on knitting some socks. This is for me and I'll tackle a couple of pairs for Lon next.