Most of the pictures are over at notsothoreau.com but I like to post a couple here as well. The latest treadle is a Davis Vertical Feed. I am waiting for a new belt to arrive. It's a beautiful machine and I think we'll have fun together.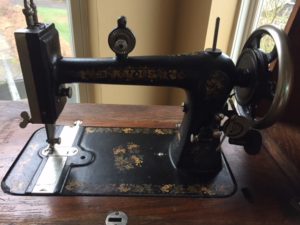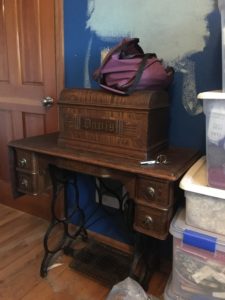 Right now, I am still working on Christmas knitting. I've got a stocking cap going for a friend. The shawl is done but still needs to be blocked. I was finally able to hem all the completed skirts, so I have long skirts to wear again. And I found some ready made blouses with a nice vintage feel. Very happy about that, as this will be a busy month. I want to do some small sewing projects, just to play around with the machines.
Oh, and I found this:
This is a long quilting frame, that I picked up at Scrap. I'm very happy with it and will try and take better pictures of it this week. I want to learn to quilt and I think it will come in handy.