Little Knits has had some great sales for sock yarn. I love those self patterning sock yarns. It's such fun to watch the pattern appear. So I have a fair amount of sock yarn and have been doing socks on a regular basis. To show you that an old dog can learn new tricks, I have been doing magic loop with German short row heels and toes.  I've done another pair for me: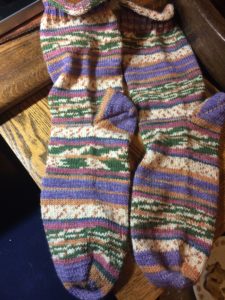 A pair for Quinn's birthday: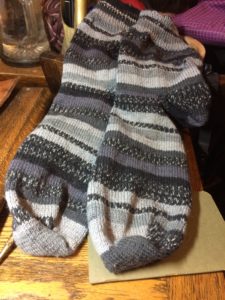 And am working on another pair for Lon: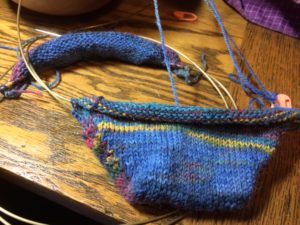 When I first moved here, I had about ten pairs of hand knit socks. Then I stopped knitting them for some reason. I did a few fancy pairs, but I just don't like wearing them as much as I like these simpler socks. For less than $8 a pair, I have socks that will last for years and keep my feet warm and comfortable in cold wet weather.
I managed to make it to OFFF, but didn't get to see much. I just got too winded. I managed to pick up a new Jenkins spindle, a lilac Finch: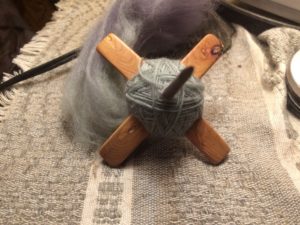 I really love the little thing and I've put it to work all ready.