Cascade spindle with Corriedale/Romney cross. I got this at Black Sheep several years ago. I think it was a third place winner.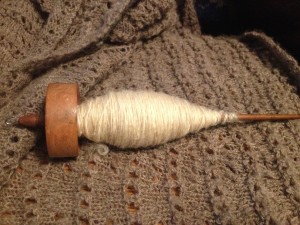 I think this is a Tabacheck spindle, with silk/alpaca blend.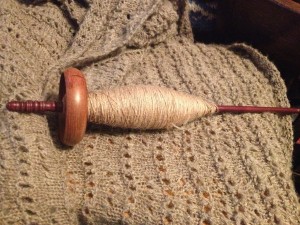 One of my new spindle whorls, spinning colored cotton.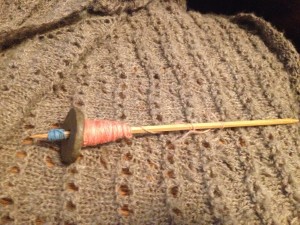 Hatchtown with that rayon stuff from Scrap.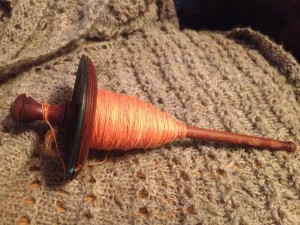 Another one of the new whorls, with dyed cotton.