I can't believe I haven't posted about Black Sheep. I have so many pictures of sheep, goats and spindles. I picked up a Jenkins Lark.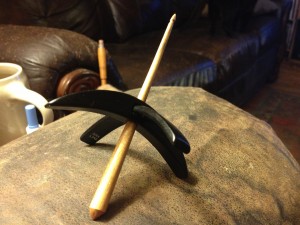 I have not been a fan of Turkish spindles.All the ones I've tried have been bulky and wobbly. This is a most elegant spindle, lightweight and fast. It's perfectly balanced. I looked at the kuchulus, which are even tinier. I will get one of those at some point, but they are in high demand. And I'd like an Aegean spindle as well. And another Lark in light colored wood. That should be enough!
Lon has been taking wood turning lessons. He plans to learn how to make spindles, which will help with my addiction. His first attempt is a copy of one of my Russian spindles: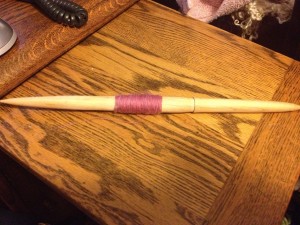 It's a good start. I'd like to have a thinner shaft, so we'll try that on the next one. He's working with some Eastern maple right now, but we do have a few exotic woods to play with. His instructor is finding this interesting. He made me a set of three support spindle bowls out of maple burl.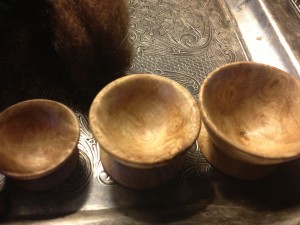 And, it's Tour De Fleece, which I'm doing for the first time. I'm spinning cotton on my Akhas for the Support Spindlers group. I had to trade off with a few other projects over the holiday weekend.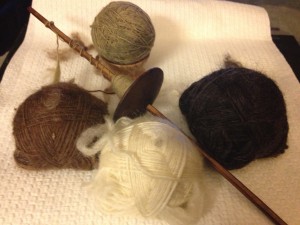 And, for no reason at all, a Loretta picture!