I am a fan of my Enid Ashcroft spindles. I have two Midges. They spin well and she has a nice eye for wood grain. I like the way the wood of the shaft compliments the spindle whorl. The shapes are not as elegant as my Jenkins' turks, but I'm okay with that. I can buy Enid's spindles and know that they are her own designs.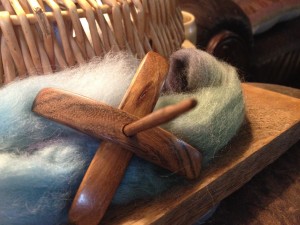 So this is my new Mini and the first I've bought directly from Enid.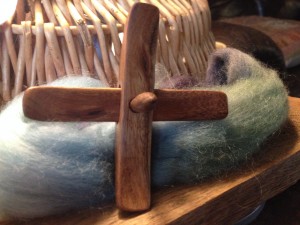 This is Ovangkol with a Burmese Teak shaft. I hadn't heard of Ovangkol, which seems to be used in making guitars. It's beautiful wood. It's 18 grams, 3 5/8″ whorl with a 4 5/8″ shaft. It's very similar in size to my Jenkins' Lark.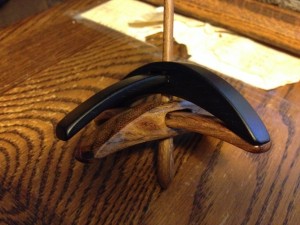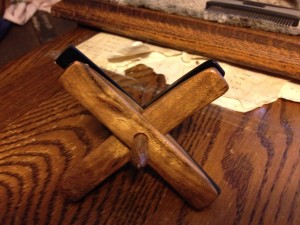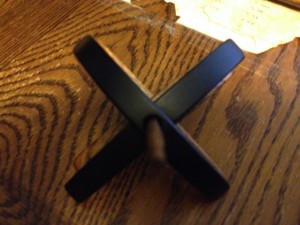 The Mini is lighter than the Ebony Lark but does have a similar spin. I like them both, of course! I try to keep all my turkish spindles busy, so I have too many project going right now. And I picked up another of the #1 Tom Bihn travel stuff sacks in Ultraviolet, to have a place for this new project and spindle.